Our Sustainability Statement
At NHG, we have a responsibility to take on a prominent role when it comes to contributing to our shared future. Our mission is to provide innovative designs and creative solutions for our customers for sustainable and organized living. The 3 pillars of our strategy are: recycle, reuse and reduce.
Responsibly Sourced Materials
As a leading manufacturer of home goods, we're committed to using responsibly sourced materials, taking into account our climate footprint. Both wood and packaging cartons that we use are FSC-certified meaning that they come from responsibly managed forests.
When it comes to plastic, many people are not aware of the fact that its production can be less damaging than most other comparable products. In fact, plastic often contributes to the increase in resource efficiency and lower greenhouse gas emissions. It has even been projected that if alternative materials would replace the packaging used today, our society would experience twice as much energy consumption.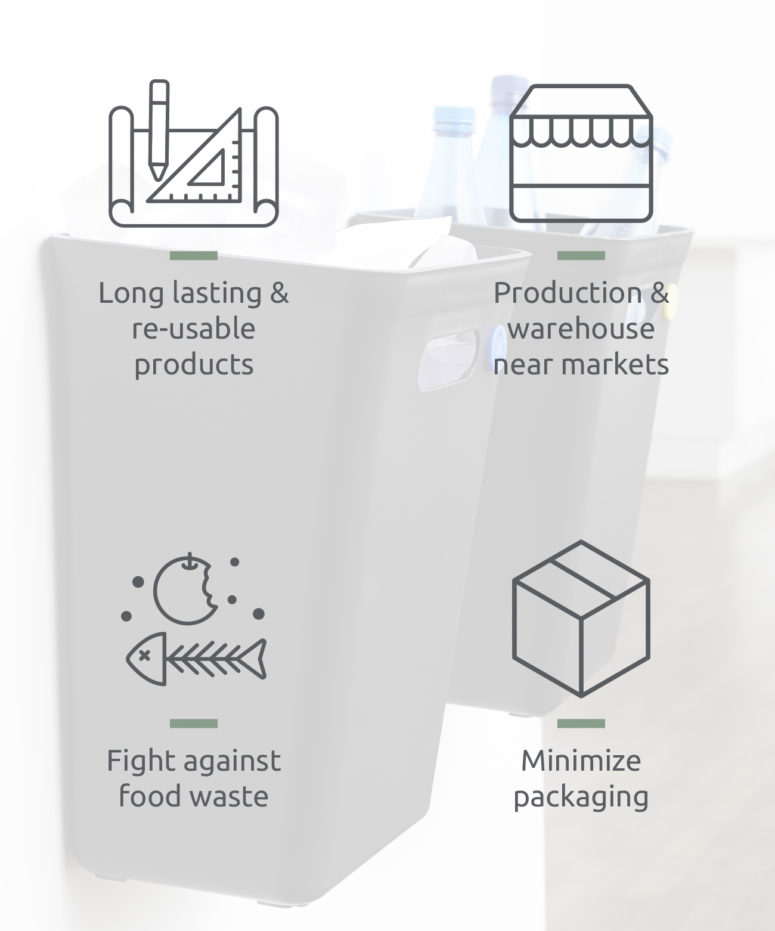 Innovative design
We've been developing smarter designs, which promote recycling and reuse, including new products made from regrind plastics and post-consumer recycling material. We're leading toward creating a more circular economy, where the lifecycle of a product is endless.
Our products are designed to be easily disassembled and reused. Thanks to their modular design, they can be dismantled, separated into various plastic materials, and recycled.
This approach will allow us to introduce the 'NHG Take Back' end-of-life recycling program, to further improve our sustainability efforts. When our products reach the end of their lifespan, the consumer will have the opportunity to send worn-out products back to us. They will be processed into granulate and used to produce brand new products at our own factory in Denmark.
Spreading awareness
We believe that we can contribute by educating our customers about recycling and the reduction of waste. As a result, we have introduced new symbols encouraging consumers to make an informed decision on what they want to buy.
We've also developed and released Tidy App, a smart solution to keep storage boxes organized and easily accessible. This revolutionary tool allows users to get a complete overview of everything they store at their fingertips. With Tidy's help, anyone can keep their storage as efficient as possible and avoid buying unnecessary items.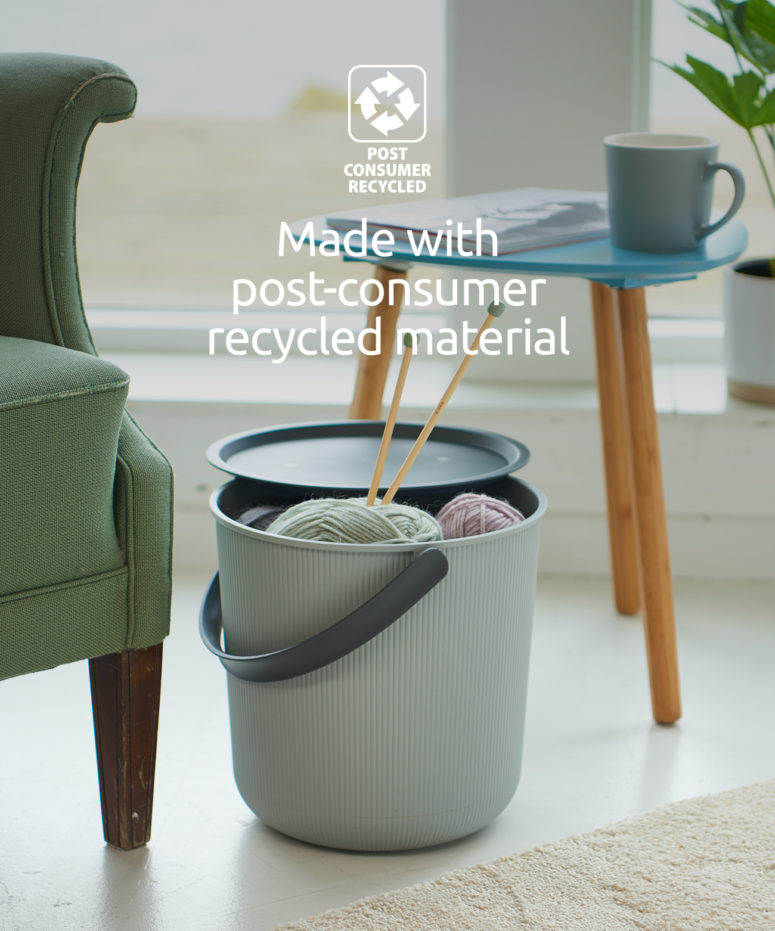 Organized Living
Many of our product collections are designed to make maintaining a greener lifestyle as easy as possible. From intuitive recycling bins, and a variety of take-away food containers, to the Tidy app, we offer innovative solutions to inspire eco-friendly choices in our consumers' everyday lives.
Our vision of Organized Living opposes over-consumption. Our products encourage customers to live more environmentally-friendly. We put a big emphasis on sourcing sustainable materials and developing smarter and more functional designs and everyday solutions. Join us on our mission of promoting the concious lifestyle and the importance of recycling and reducing waste.